Meet our Chairpurrson, Pip.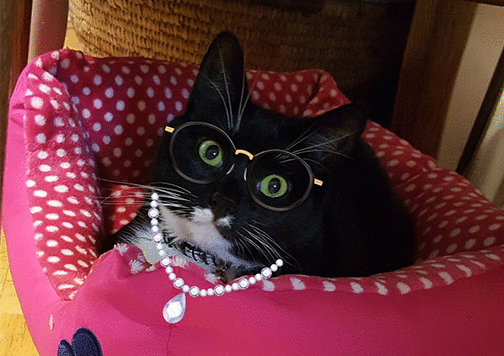 My humans call me Pippers, but I like Pip, for short.  I'd love to tell you all about how I came to believe that all things belong to the cat - some say it's an English Proverb, some give credit to Hemmingway.  But I know it was my great granddad, Hassenpheffer, who said it first!  
My humans are always hard at work to find you unique gifts.  I don't know how they do it, they even have T-shirts with my picture on it!
In a Cat's Eye is OUT OF THIS WORLD!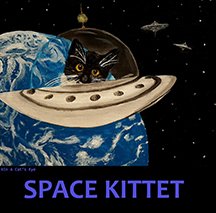 Pip's Friends

 
(send your .gif file under 50kb and something about your feline(s) and we will post it as soon as we can! 
(E
mail it to cats@inacatseye.com)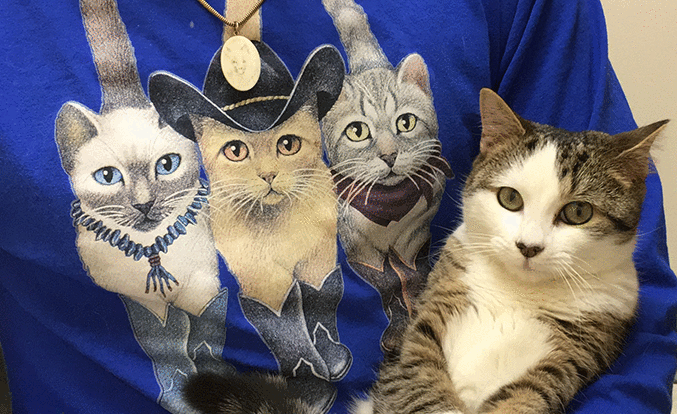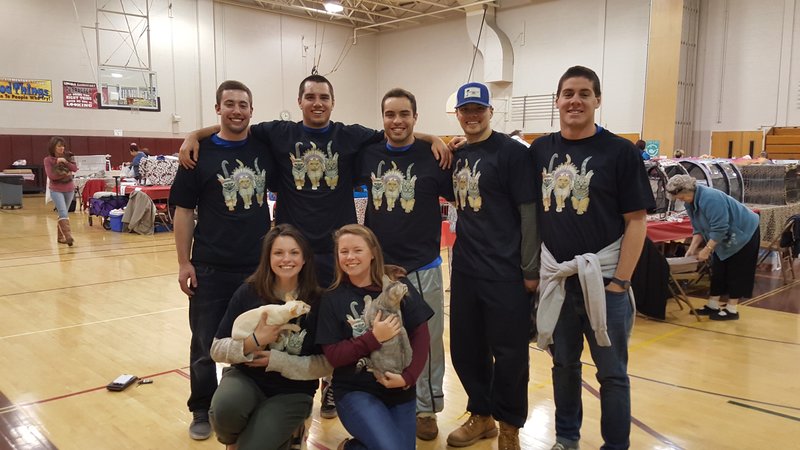 Had a great time at the Catferderacy Cat Show in Gettysburg, PA. Some wonderful young men and women came by and bought matching Native Cat shirts!

Tom Servo and Humphrey playing with the Patchwork Pillow filled with Barvarian herbs.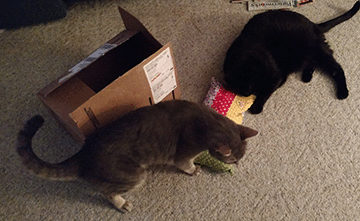 Thank you JoAnna for sending the pictures!
Tom Servo alone, stealing the show!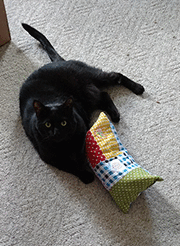 Mouse and Morgan:  
At home on their bed, waiting for the favorite puppy, Drogo, to join them.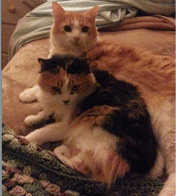 Peter Pan:
Peter is happiest when he knows everyone is home and no one is going anywhere.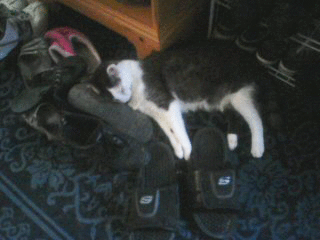 Boots:  


Bad Kitty
She just jumps in the fridge as soon as it's open!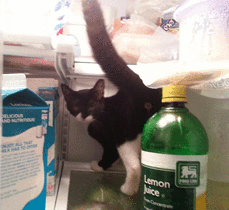 Gwen - The Photo Bomb Cat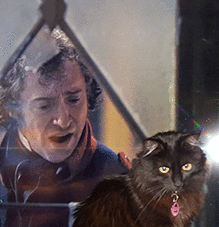 Oreo - Cute Cute Cute!