Button-Eyed Cat Purse & Messenger Bag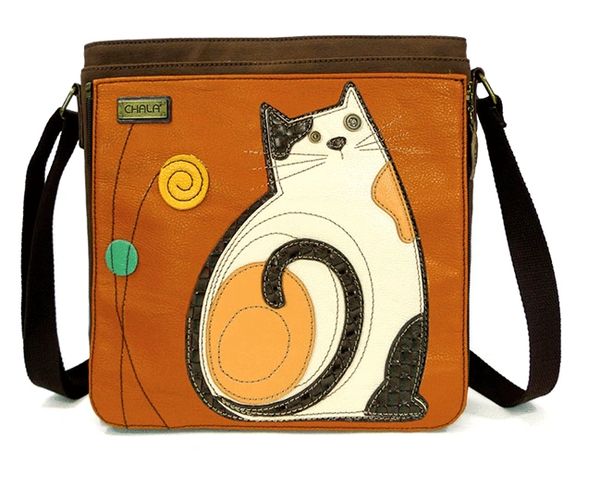 Button-Eyed Cat Purse & Messenger Bag
Meow wow! Button-eyed and ready to fly!
This cool cat purse has a detachable front pocket with a fish-shaped puller! The purse also features two inside slide pockets, an inside zipper pocket, a magnetic-close section and an outside zipper pocket. Made of canvas and faux leather, this bag measures

12" by 2.5" by 12", the strap adjusts 13 - 26 inches.
There's a cell phone pocket behind the cat! And you can unzip the entire front of the bag and take your important things with you and leave the kitchen sink at home! I don't know about you, but my human carries way too much stuff in her bag and all she really needs when she taking me out cruising is her wallet and some treats for me!
CH-316