Cat Wine! Cheers to Felines!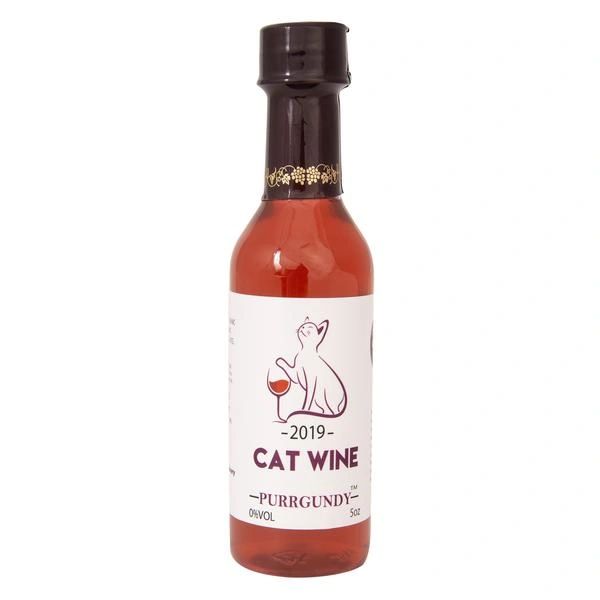 Cat Wine! Cheers to Felines!
Cheers to the Felines!
Meow!  This 5 oz serving is the best cat wine available. CatWine is a non-alcoholic wine purrrfectly formulated for cats of all ages!  No need to ever drink alone!
This feline treat is made from filtered water, infused with catnip and enriched with salmon oil. Have your feline friends try the red Purrgundy or the white Meowsling catwine today! Cheers!  
Ingredients: Filtered water, Organic Catnip, Salmon Oil, Organic Food Coloring.