CRUNCHY FEATHER 36" CAT WAND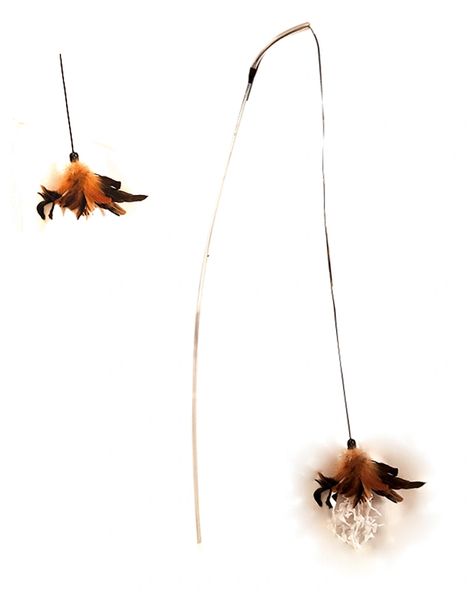 CRUNCHY FEATHER 36" CAT WAND
We Need This 36" Crunchy Feather Cat Wand!
My human found the most incredible cat wand ever!  Not only does it seem to be a feathery bird, but a bird with white crunchies at the end! 


Now my humans won't let me out to get the real birds, but this 36" long sturdy plastic pole propels the crunchy feathery teaser on a 24" lead.  Fun! Fun! Fun!
I jump.  I leap.  I get that crunchy feathery thing!  I am content.  All is well with the world. 

Comes with an extra teaser to tie on when and if the original one wears out.