"Do Not Disturb!" This Cat Classic Long Sleeve T-Shirt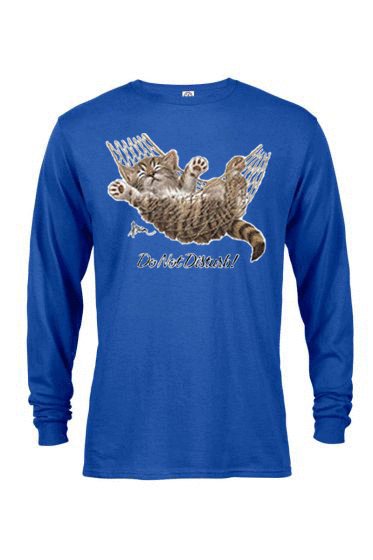 "Do Not Disturb!" This Cat Classic Long Sleeve T-Shirt
Cat Napping Isn't For The Weak In Spirit…
It takes a special skill to close your eyes and sleep wherever and whenever you want to, and this cat's got it down to a science. Preshrunk 100 percent cotton jersey.
Please specify color (Black or Royal Blue). Made in the USA.
Please specify size when ordering: S, M, L, XL, 2X.
E15