Felted Forest Cat Cave Hide-A-Way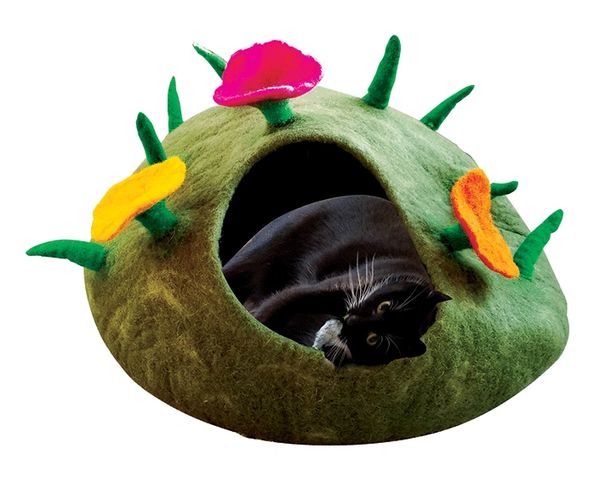 Felted Forest Cat Cave Hide-A-Way
A Felted Cat Cave Just For Me!
Wild!  I'm in my element now.  I've conquered the flowers and stems on the outside, mastered the darkness on the inside, and now am resting until it's time to eat again.  

This hand-made in Nepal, felted Forest Cat Cave measures approximately 19" round by 12" high.