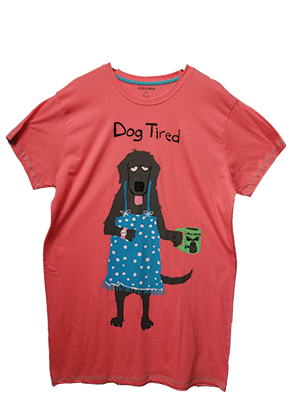 DOG TIRED SLEEP SHIRT


I'm DOG TIRED Sleep Shirt
Don't hold back! Let them know how exhausting the day (or night) has been with this 100 percent soft cotton night shirt!  




One-size fits all. 
Tag-free label for added comfort.  Made in the USA. 


LB-0219


We are so sorry, Bad Hair Day Purple nightshirt was discontinued by the manufacturer and we sold our last one! (LB-218).