Keep Your Keepsake in This Beautiful Porcelain Covered Pewter White Persian Trinket Box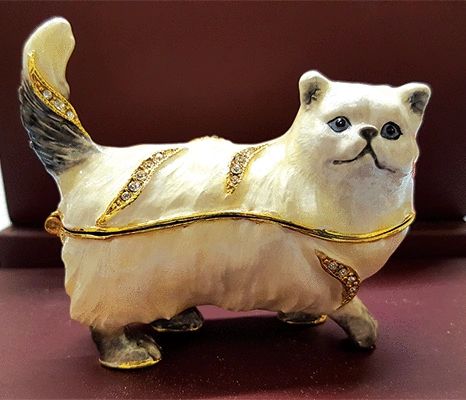 Keep Your Keepsake in This Beautiful Porcelain Covered Pewter White Persian Trinket Box
 Beautiful Porcelain Covered Pewter White Persian Trinket Box
This White Persian is the cats meow! Not sure what that means, but she is so life-like you can almost hear her purr, and yet miniature and precious.  

Porcelain covered pewter with Australian crystals decorate the White Persian measuring 2.75 inches long and 2.25 inches high. 
 Magnetic closure.   She comes safely packaged in a foam-fill box. 
KC-117