DENIM LOVE-A-LEE FURRY CATS HAND BAG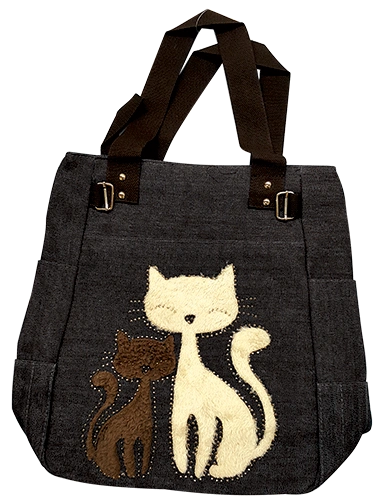 DENIM LOVE-A-LEE FURRY CATS HAND BAG
LOVE-A-LEE, LOVE-A-LEE, LOVE-A-LEE CATS!
Friendly, furry faux fur cats and studs adorn this love-a-lee hand bag making it the best bag ever! 
It zips across the top and has deep pockets on both sides of the bag that zip as well.  Plus two small pockets on the sides for keys and a cell phone.  You will want to go out and show it off as soon as it arrives at your door! 
Measures 13" by 10" by 3". 

The bag comes in black.