MY CAT TOTALLY GETS THIS BAD HAIR DAY NIGHT SHIRT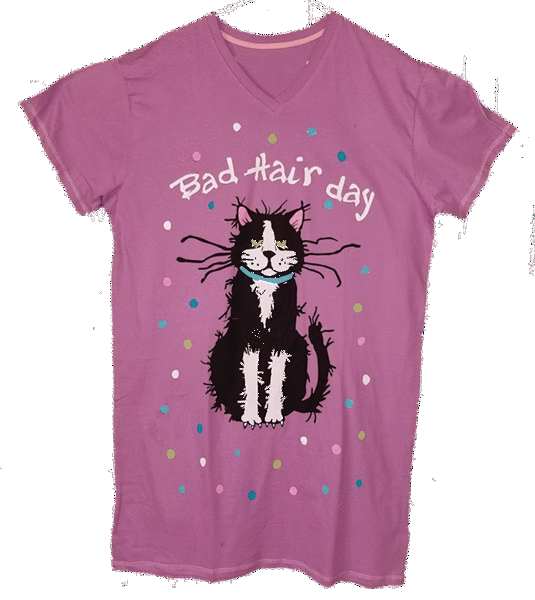 MY CAT TOTALLY GETS THIS BAD HAIR DAY NIGHT SHIRT
Oye Vey! I am having a BAD Hair Day! And my human gets it!
And while she is comfortable and content wearing this totally cool night shirt, I am sitting here just blinking my eyes. Another morning already? I haven't finished sleeping everywhere! Felines like me need more sleep!
100 percent soft cotton jersey. One size fits most.
The purrfect gift for all the women (and men if they like to wear night shirts!) in your life.
Comes rolled up in a cotton sleeve for easy gift wrapping.
LB-218