My Cat's A Brat Cat Hooded Sweatshirt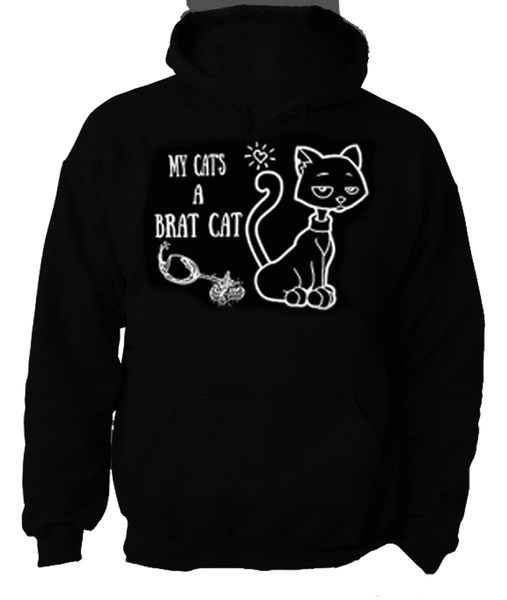 My Cat's A Brat Cat Hooded Sweatshirt
Yeah, You Know Who You Are!
And now it's out there. My cat is a brat cat. Love her to death and she cracks me up, but she won't win any prizes for sweetness today! Well, maybe she will, it all depends on her mood!

Pre-shrunk Hooded Sweatshirts available in Carolina Blue, Pink and Black.


Please specify size when ordering: S, M, L, XL or 2X.
e33h