Nine Lives? I Can Barely Handle One! Hooded Sweatshirt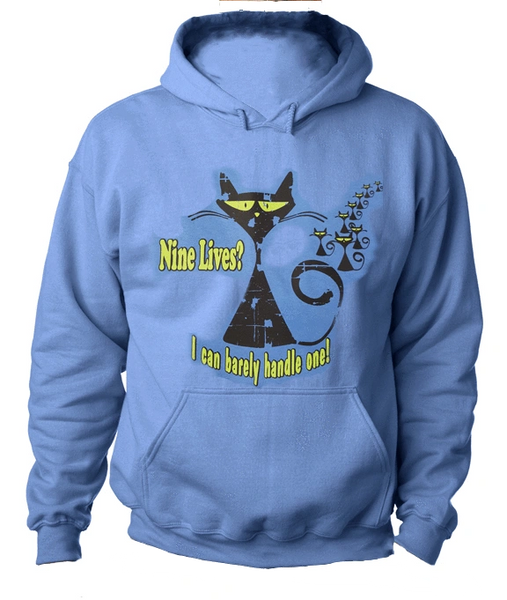 Nine Lives? I Can Barely Handle One! Hooded Sweatshirt


Please, give me a break!
I'm feeling a little green and can't imagine having to have to do it all over again another eight times! Wear this adorable cat to let the world know you've had enough!


Hooded Sweatshirt available in White, Pink, and Carolina Blue. Please specify!


Please specify size when ordering: S, M, L, XL, or 2X.
E35H