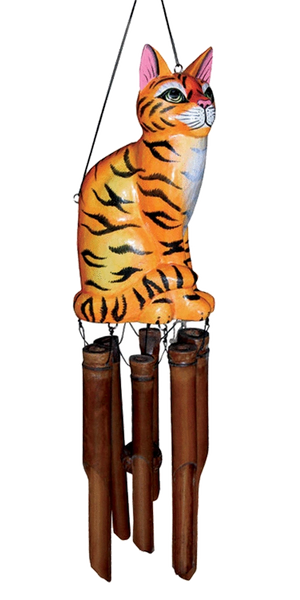 Orange Cat Wind Chime
Orange Cat Wind Chime Reminds Us That:
The Answer My Friend Is Blowing In The Wind
Let this handcrafted Orange Cat Bamboo Wind Chime soothe your troubled mind. 
Since they are made by hand, each one is slightly different, but all of them are purrfectly tuned by hand.
Cat measures approximately 10", total length including hanging sail (not shown) is 36".