BAD HAIR DAY CREW SOCKS FOR FINICKY FEET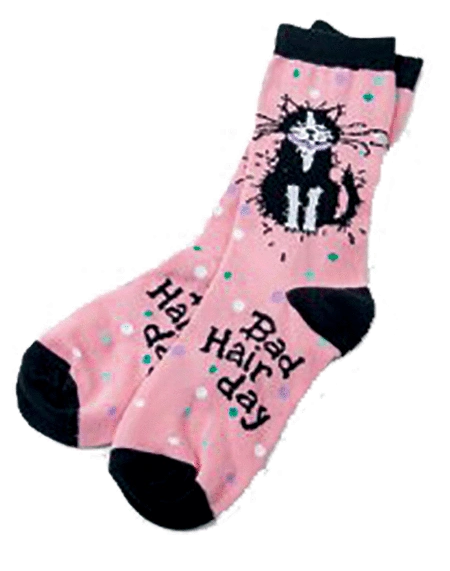 BAD HAIR DAY CREW SOCKS FOR FINICKY FEET
YES, THE TOES HAVE IT!  AND THESE BAD HAIR DAY CREW SOCKS FOR FINICKY FEET PROVE IT!
What does that mean?  I STILL don't know, but my human says these crew socks not only make her smile, but feel fabulous as well!


55 percent cotton, 44 percent nylon and 1 percent spandex make these a comfy cotton-blend that features contrasting heel and toes. 
LB-118