PET PORTRAITS - YOUR PET PAINTED IN OILS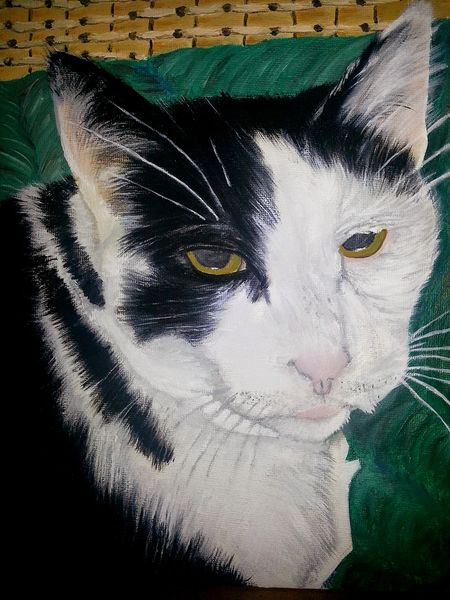 PET PORTRAITS - YOUR PET PAINTED IN OILS
PET PORTRAITS - YOUR PET PAINTED IN OILS
The above portrait was of Sir Peter Pan, a twenty year old cat with cataracts and battle scars.
Your loved pet can be memorialized forever in a beautiful oil portrait. Below are the cost per size and per pet.
From Cats to Cows and all in between!
8" by 10" of one pet is $249, of 2 pets $299
11" by 14" of one pet is $349, of 2 pets $399
12" by 16" of one pet is $449, of 2 pets $499, of 3 pets $549, of 4 or more pets $599
16" by 20" of one pet is $549, of 2 pets $599, of 3 pets $649, of 4 or more pets $699
My human paints in oils, and so the completed paintings usually take 3 to 4 months to complete, longer for more complicated scenarios.
Half the total cost is paid when ordering, that is the amount you will see in the drop down box. The other half is due at time of delivery. A portion of the shipping will automatically be added on by the system, however actual shipping will be different depending on size and where the paintings are being delivered. Actual cost of shipping will be agreed upon when painting ready for delivery - and if possible, delivery will be made in person.
Frames are not included, although framing will be available.