THOMAS TURKEY Indoor/Outdoor Rug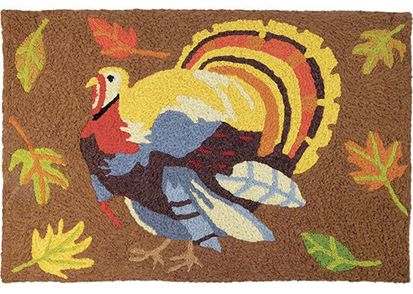 THOMAS TURKEY Indoor/Outdoor Rug
THOMAS TURKEY  Indoor / Outdoor Rug
Gobble Gobble!  Purrfect for your front door, your bathroom or by your kitchen sink! 
Soft and comfy, and that's how your toes will feel against this super durable soft rug!
Handmade, machine washable THOMAS TURKEY Rug can be used indoor or outdoor. 
Just toss it in the washing machine when needed in a cold wash. 
 Measures 21" by 33".
HC-1919