Stay Calm, Hug a Cat Mouse Pad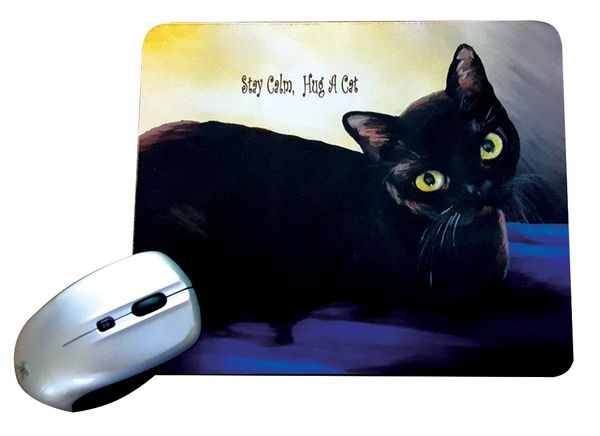 Stay Calm, Hug a Cat Mouse Pad
Stay Calm, Hug a Cat Mouse Pad
Meet Rollo!  Rollo's chillin' by the computer, tablet or where ever he can get close to his human.  Rollo made Supreme Grand Champion in just over three months at the TICA (The International Cat Association) cat shows.  
For the 2016-2017 show year, he is the 5th winning alter cat in the mid-Atlantic Region and the 4th winning 
Burmese alter in the country according to TICA statistics.
His human did this beautiful painting of him and we thought he'd make a great mouse pad. The mouse pad measures 7.75' by 9.25' and is made of fabric and rubber.  
EJ-117