Tapestry Cats Cosmetics Bag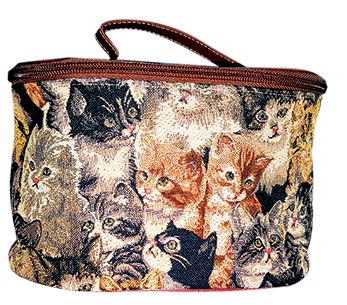 Tapestry Cats Cosmetics Bag
These Tapestry Cats Love to Carry Everything!
These tapestry cats are on the go and ready to be of service! The lined Comectics Bag (9½" by 6" by 6") is big enough for makeup, medicine and so much more.
As with all the tapestry cats, the placement of the cats may vary.

SB-916