Two Sets of Four Peel and Stick Tabbie Cat's In A Box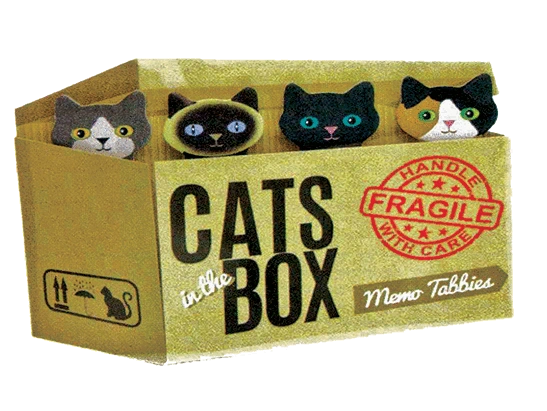 Two Sets of Four Peel and Stick Tabbie Cat's In A Box
Let These Peel and Stick Tabbie Cats
Out Of The Box To Leave Their Mark
Memo tabbies?  Really?  Cool! 
These adorable peel and stick cats will help you remember what you were looking at in the first place!  Mark this page!  Sign here!  Open first!  Eat this!  Play here!  Sleep there!  Fix this!  Good job! 
It doesn't matter what you need to mark, as long as you do with these cat memo tabbies.
100 sticky tabs in each. Their "box" measures 4.75" by 3". Two sets included.  
SI-918
Two Sets of Four Cat's In A Box