Welcome Kitty House & Garden Flags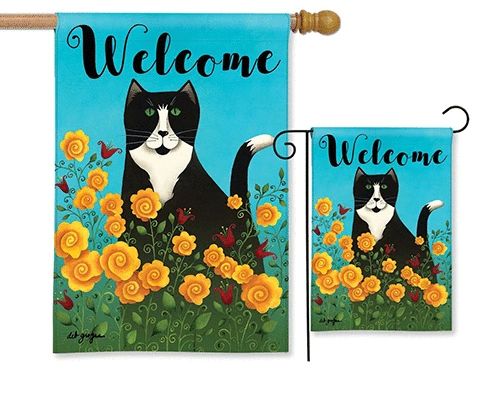 Welcome Kitty House & Garden Flags
This Welcome Flag Makes Sure There's Never A Doubt!
Fly this whimsical free-flowing flag outside your home, or wherever you need to welcome others.
Available in two sizes and they are as durable as they are beautiful! Garden Flag is 12.5" by 18" and the House Flag is 28" by 40". Original design by Deb Grogan.
Welcome Cat Garden Flag (12.5" by 18") is $8.95
Welcome Cat House Flag (28" by 40")

is $15.95
BL-817
BL-917