Whisker Relief Feline Remedy Bowl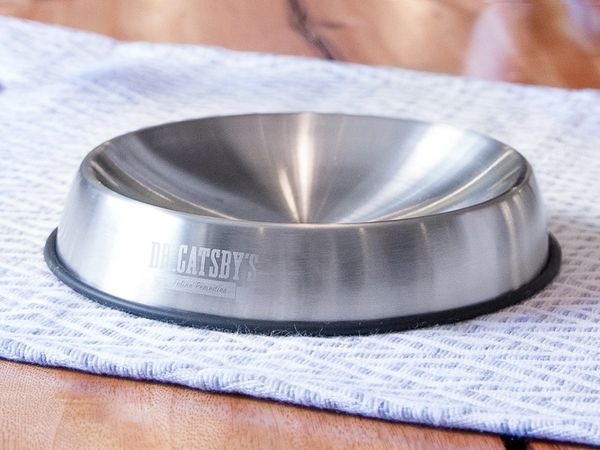 Whisker Relief Feline Remedy Bowl
Be Kind To Your Kitty with Dr. Catsby's Feline Relief Remedy Bowl for Cats!
Wow. Some people have never heard of whisker fatigue. So, I have to teach them here about

how sensitive our whiskers are

and how forcing them into close contact with the sides of our bowls can get extremely painful! That's why we don't always finish our food. It's not necessarily the wrong food, but the wrong bowl!
Here are the signs that we might have whisker fatigue:
We leave food in the bowl, but are still hungry.

We pull the food out of the bowl and eat off the floor (if we saw a human do that, we'd be worried!)

Standing around our food bowl for a period of time before digging in, even though we are clearly starving!

Wide But Shallow Shape - Provides easy to access to food without pulling back your cat's whiskers and causing discomfort.
Stainless Steel - Protects against wash-proof bacteria.
Non-Slip Mat for Stability - Clean, simple design is a cinch to wash and will fit in a variety of decors.
Product dimensions are 7.08" in diameter and 1.25" in height
Dr. Catsby's Bowl for Whisker Fatigue will mean happiness for your cat, and you!

DC-118 Whisker Fatigue Remedy Bowl for Cats $19.95